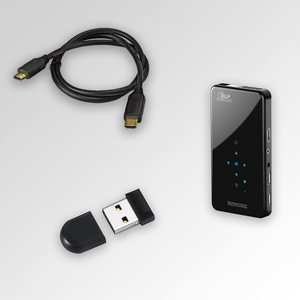 Get your game on with Prima Projector + HDMI cable + USB Stick. Buy it together and get more than 50% OFF! And as always, there is FREE worldwide shipping. 
The Ultimate Entertainment Bundle is really the all-in package for on-demand streaming. 
Prima Projector is the most portable projector to get your TV on the go
Min HDMI to HDMI cable is a high-speed, C type cable that works with all your HDMI devices. It is durable, fast, and multiple compatibility. 
32G USB stick for storage on the go. Prima is equipped with 8GB ROM, but shall you need MORE, this handy USB stick is your on the go choice. 
Buy now and get more than 50% OFF! 
---