The World's Most Portable Pocket Projector

200-inch projection from a gadget the size of an iPhone. Thin, light, and versatile, Prima is the ultimate multimedia companion.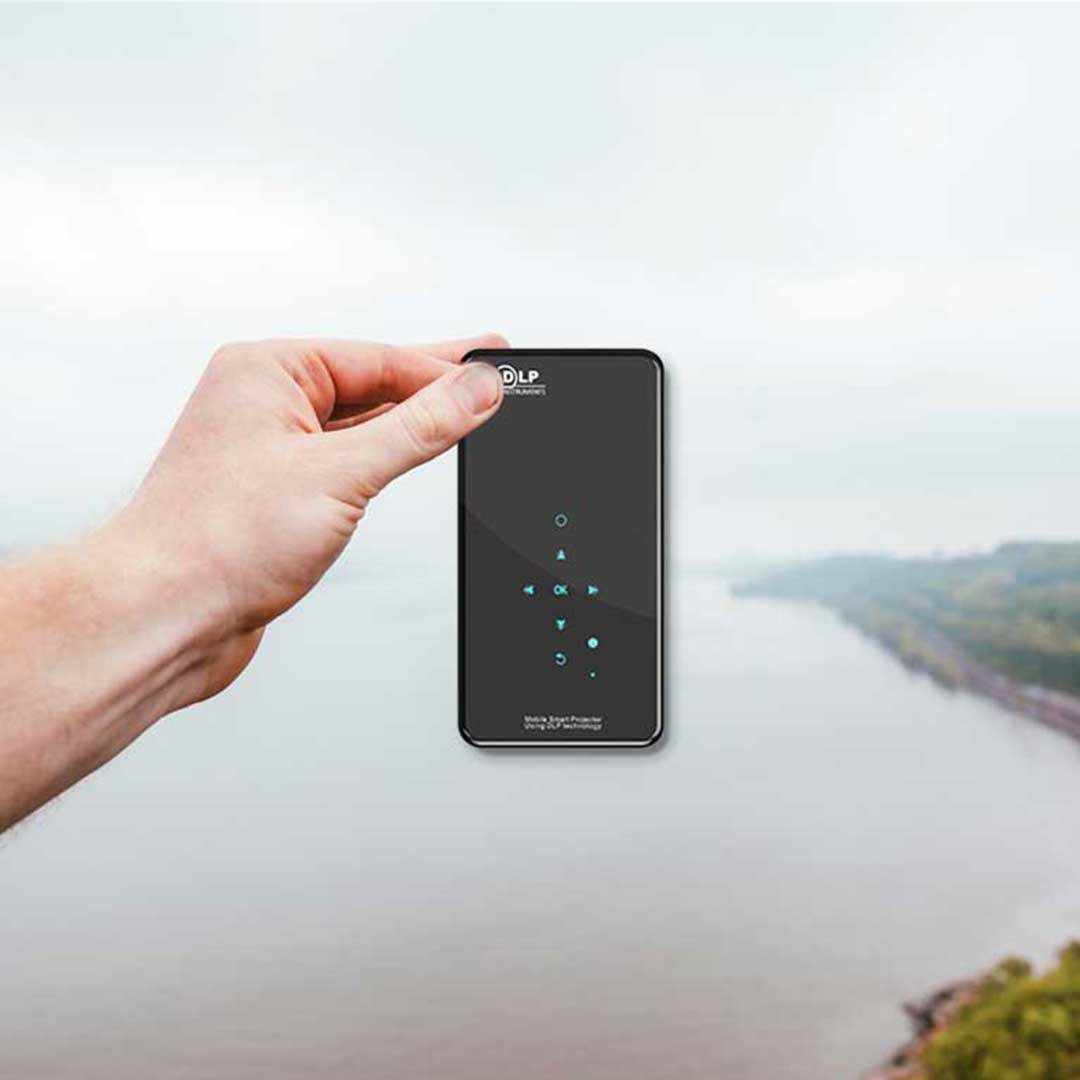 The ultimate cinema experience now fits in your pocket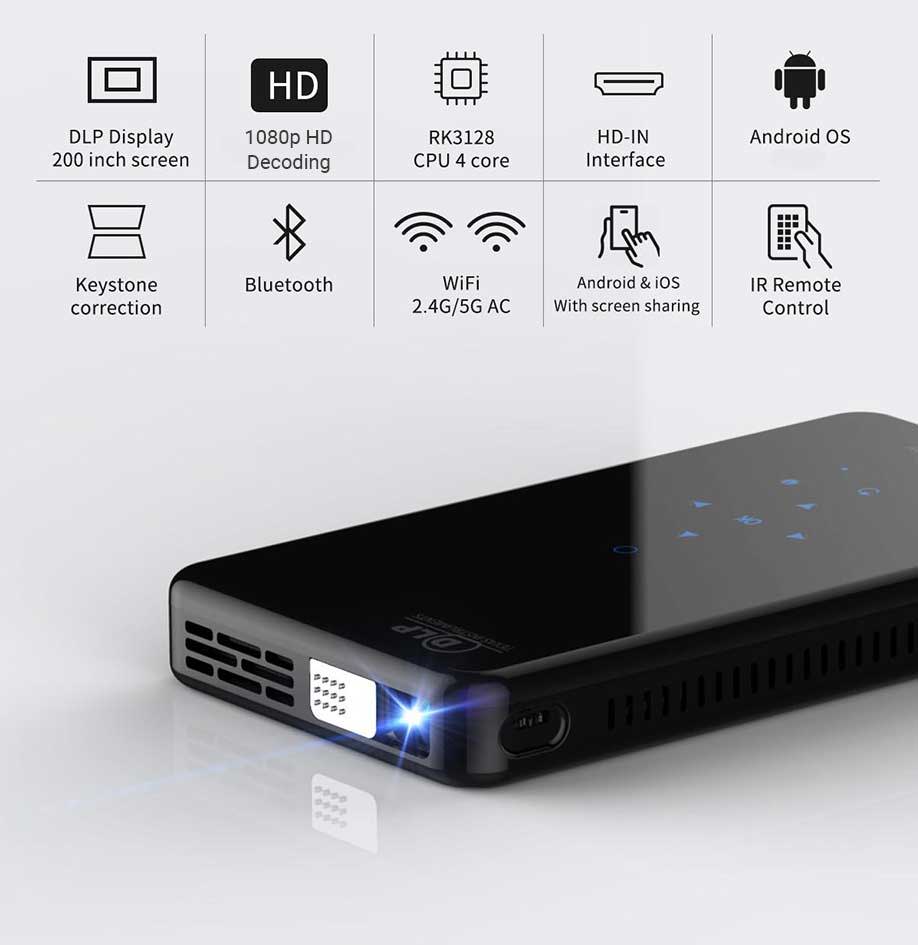 So portable, you can take it anywhere
Prima is the most portable projector ever created. The same size and weight as an iPhone, Prima can easily fit in your pocket, bag, or briefcase. Prima is the perfect travel companion whether you're headed to work, school, or around the world—anywhere you need your entertainment.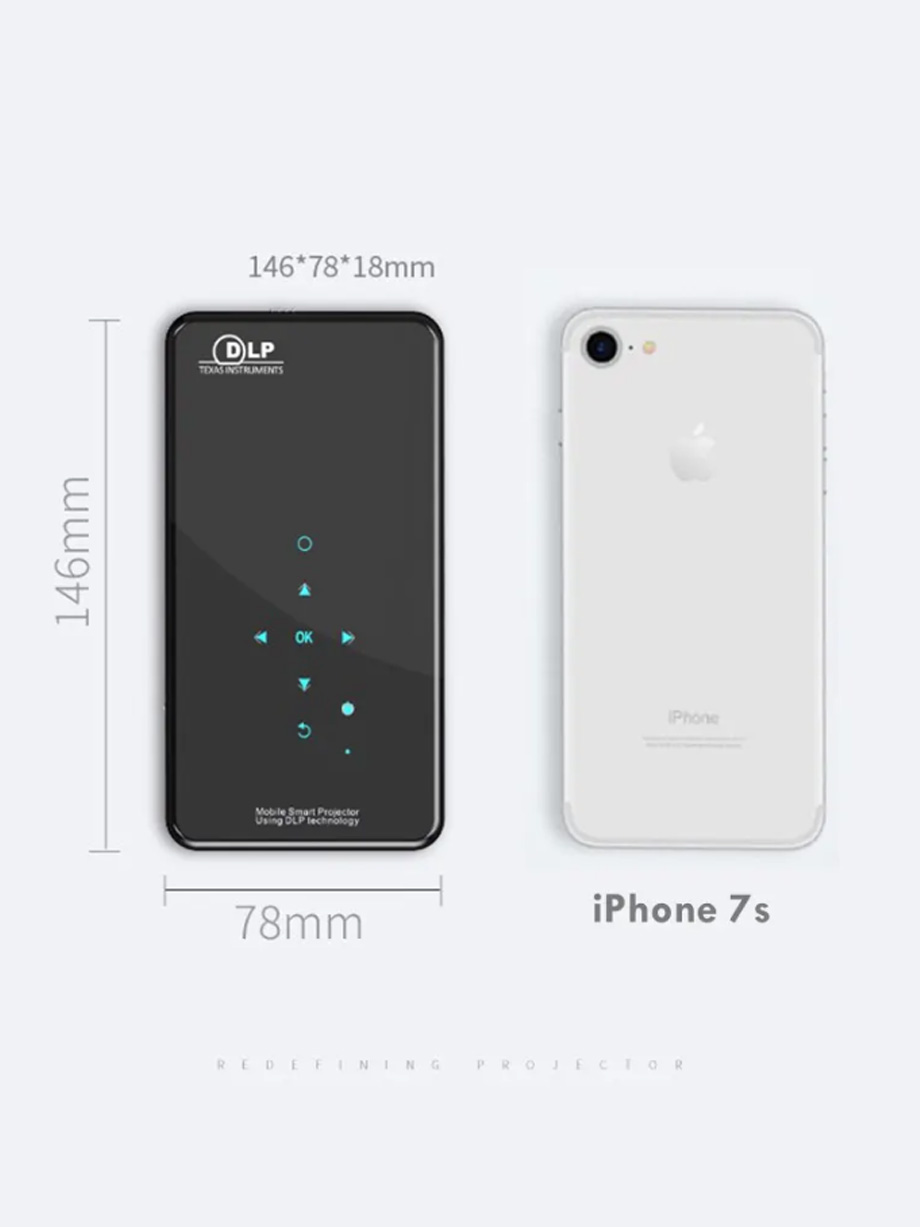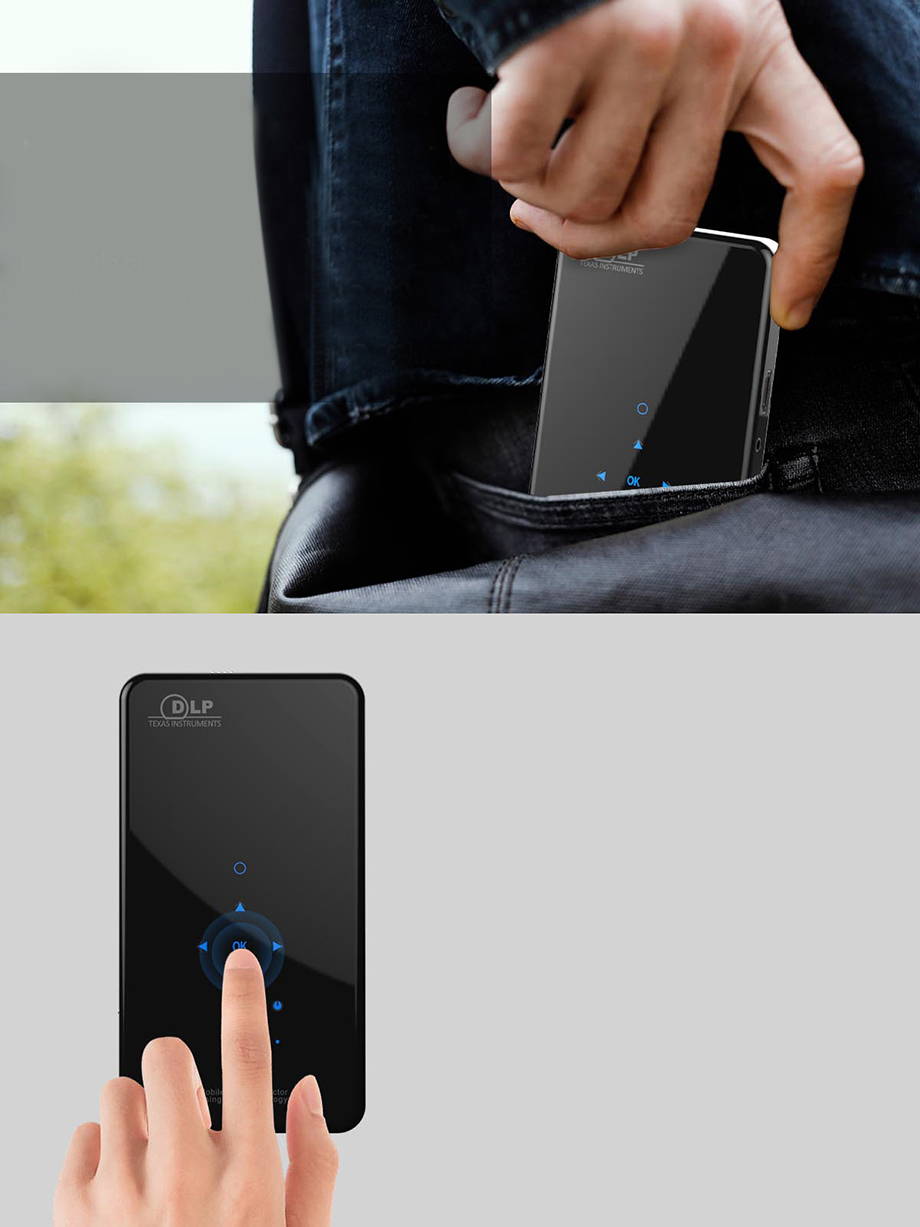 Prima puts all the features of a complete entertainment system in the palm of your hand—1080p HD video, Hi-Fi speakers, WiFi and Bluetooth, Netflix and Google Play, and way more. With universal compatibility, instant screen mirroring, and seamless casting, you can have a cinematic experience anytime, anywhere.
At 200 ANSI lumens, 2x the brightness for striking clarity
Prima is 2x brighter than other portable projectors. Its 200 ANSI lumens deliver a crisp, sharp picture in any lighting condition. Superior brightness combined with stunning 1080p HD video make Prima the best projector in its class.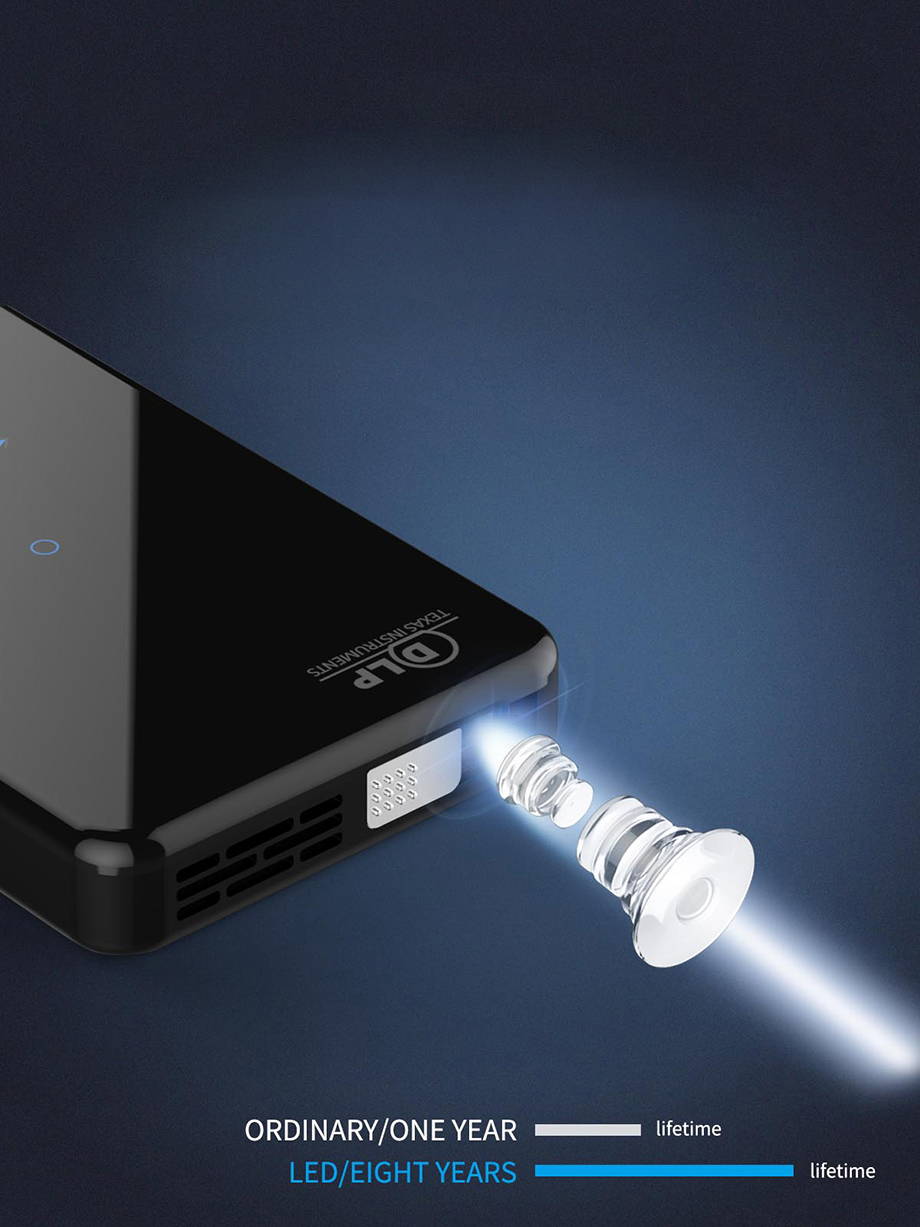 Presentations, movies, photos, games, videos—if you can watch it, Prima can cast it. Sync your devices and control your media with seamless screen sharing and cast anything onto any surface. From WVGA to HD resolution, you can cast it all with Prima.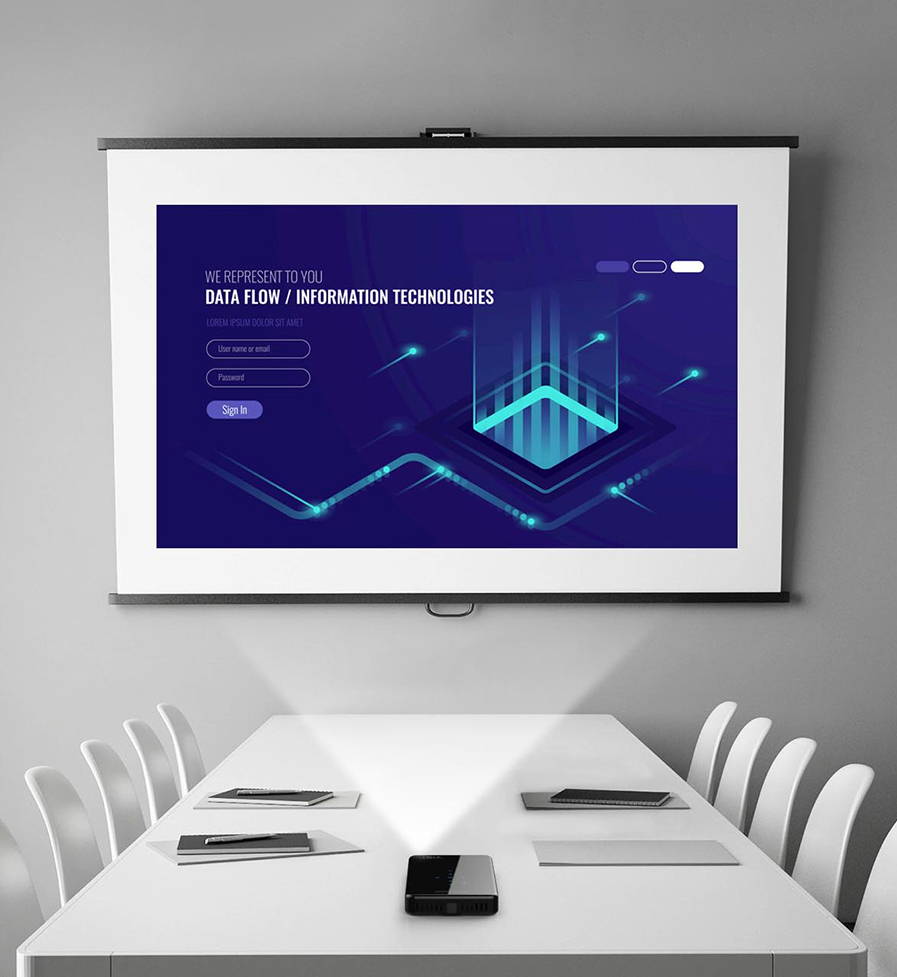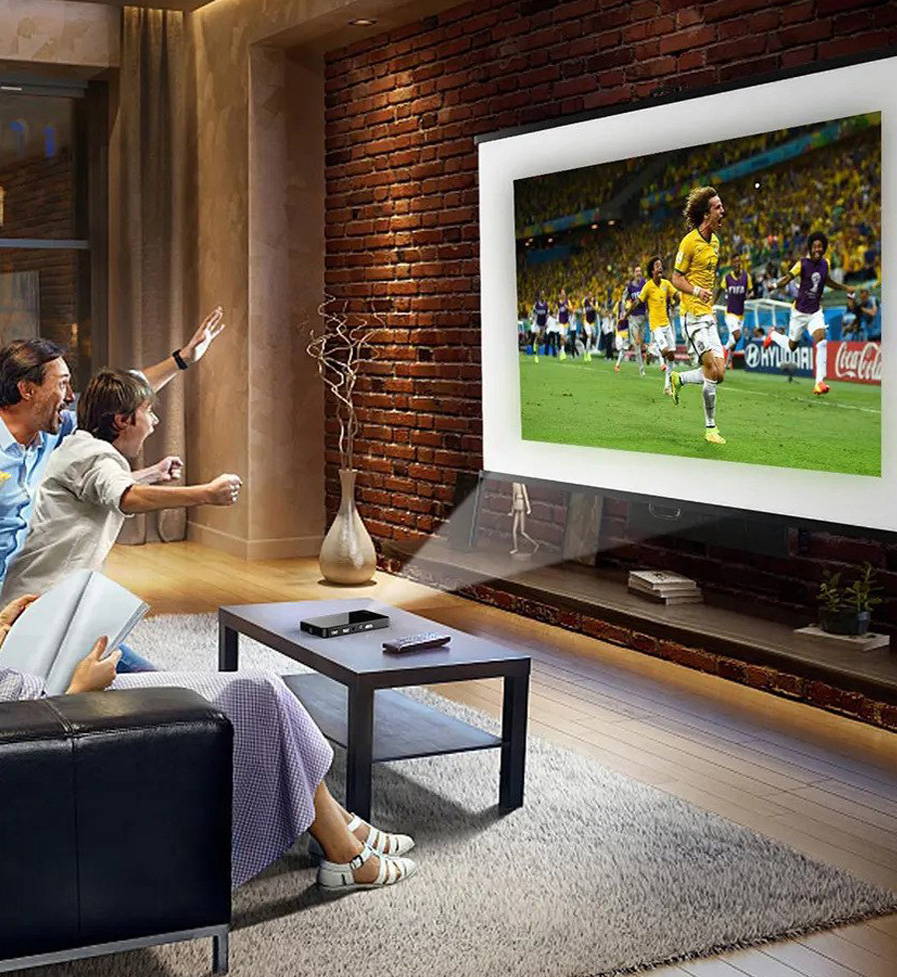 Prima's built-in speakers deliver clear and balanced sound which rivals that of your TV. Going solo? Connect your Bluetooth headphones for a powerful surround sound experience.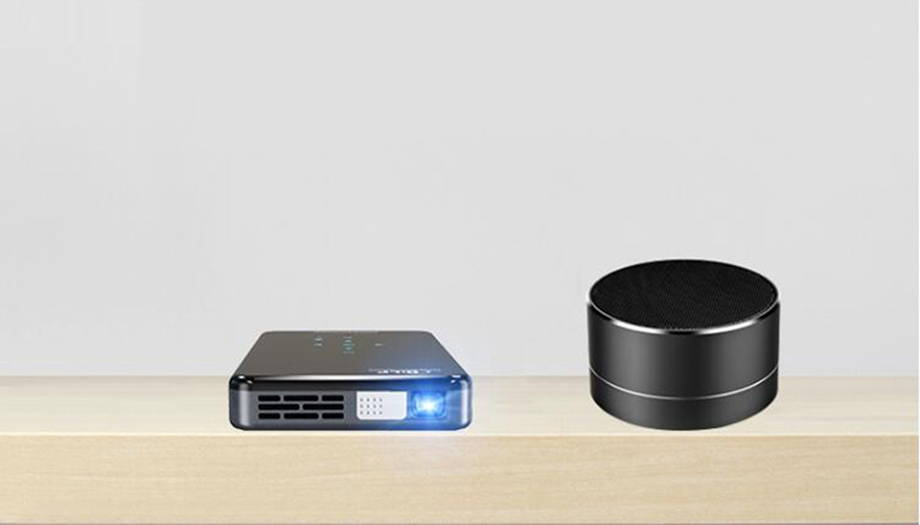 Prima casts cinema-quality video up to 200 inches onto any surface. Movies are more engrossing, sports are more thrilling, and gaming is unbelievable in life-size HD quality. With Prima, you'll never go back to crowding around a TV screen again.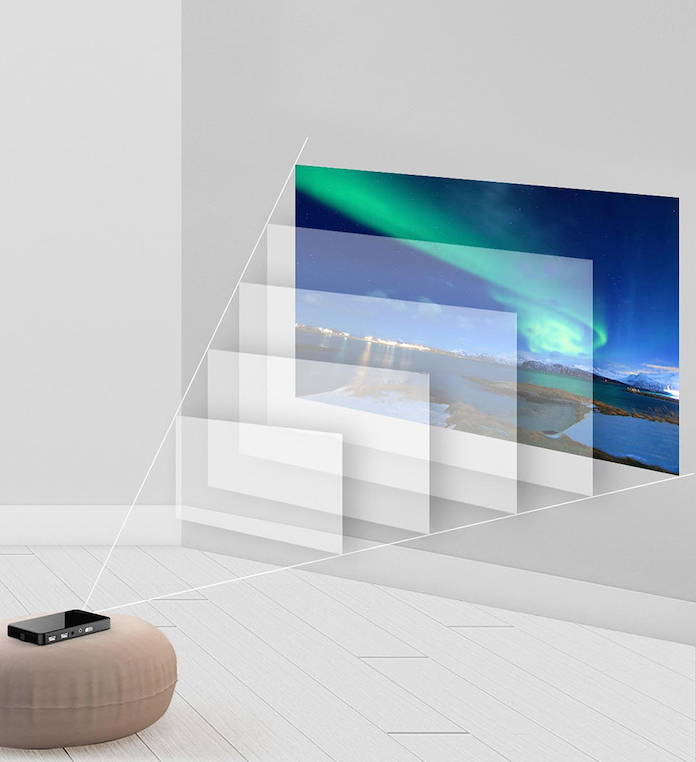 Pair or plug and play with ease
Wireless pairing is instant and easy via Bluetooth and WiFi. Connect to any device with a click—phones, tablets, computers, Apple TV, gaming consoles and more. But what if you need to plug in? Prima is equipped with all the ports you could ever need, including 2x USB, HDMI, TF, Micro SD, Headphone jack, and DC5V.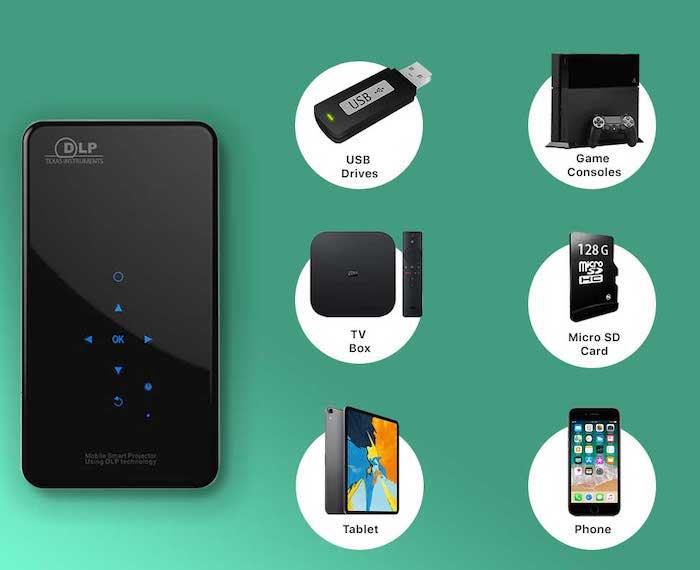 Screen sharing in seconds
If it's on your device, it's on Prima too—no matter which brand or operating system you use. Toggle seamlessly between apps or devices with Prima's intuitive touch-control interface.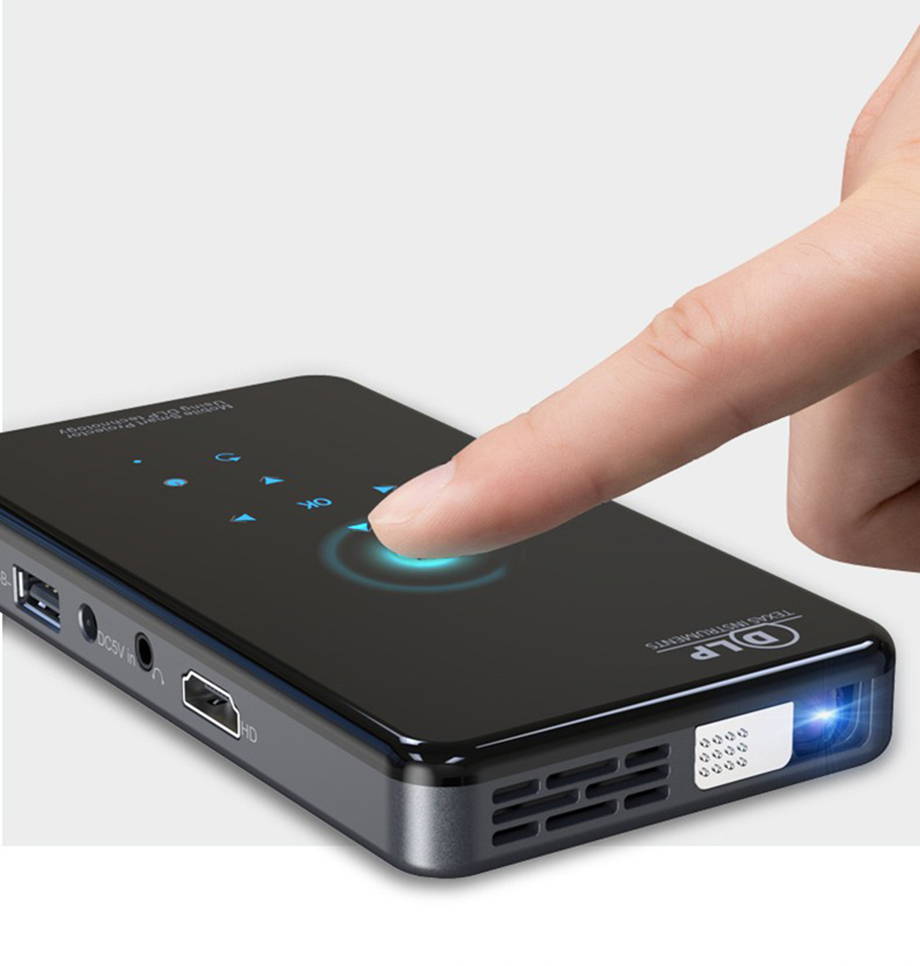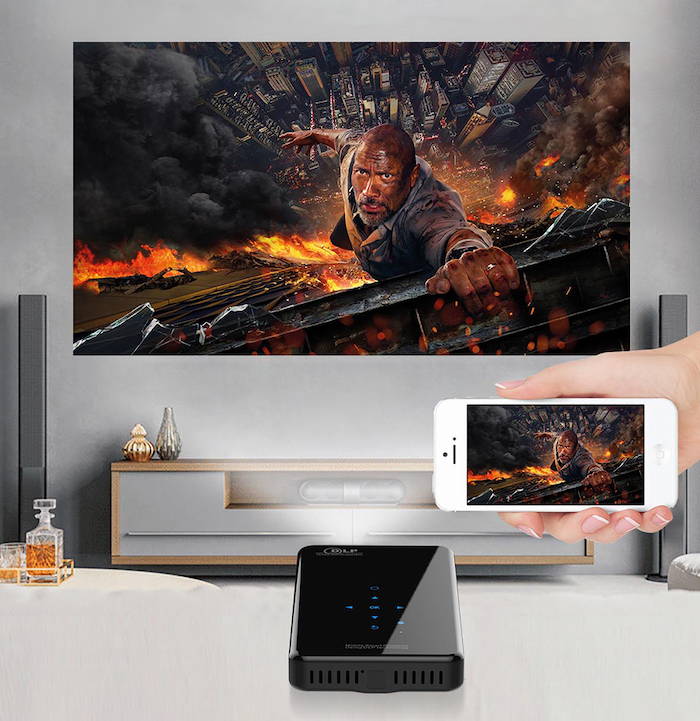 Stream directly from Prima
Prima has its own Android-powered processor, so you can access the Google Play Store, download apps, and stream directly from Prima. Thanks to its 64 bit quad-core CPU, all of the more than 3 million apps on Google run smoothly.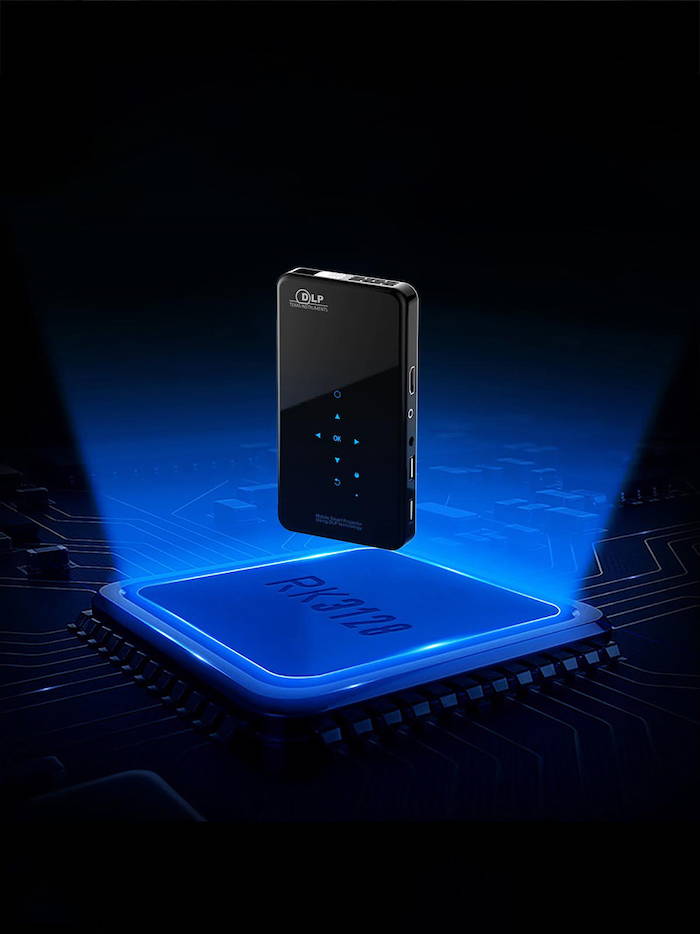 Streaming isn't an option without an internet connection, but that doesn't mean you can't enjoy all of your media on Prima. Download movies, games, and more onto Prima's hard drive to enjoy anywhere, with or without the internet. Or, plug and play using a USB stick or micro SD card.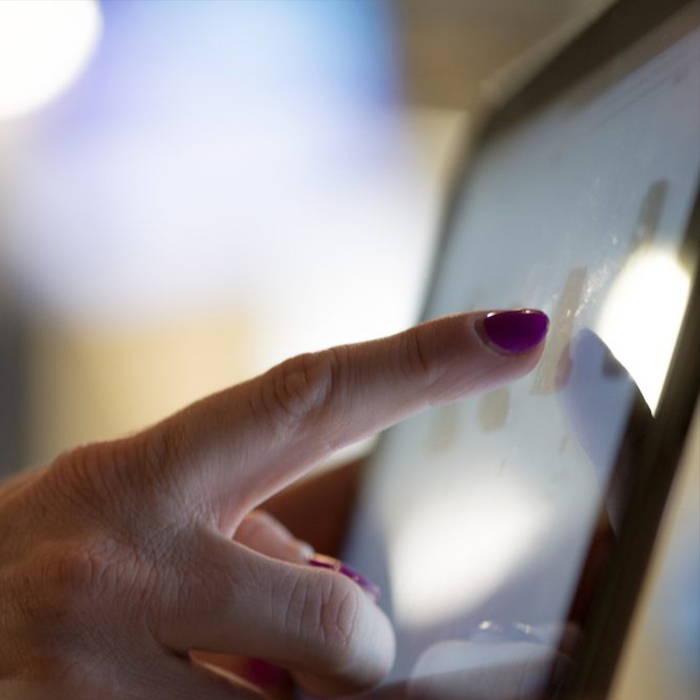 Auto adjust for picture perfect viewing
Automatic keystone angle adjustment delivers the perfect screen angle and image no matter the projection surface. Advanced gravity sensors detect the level of the projector down to a fraction of a degree, so you can put the projector on uneven surfaces and always get a straight, clear image.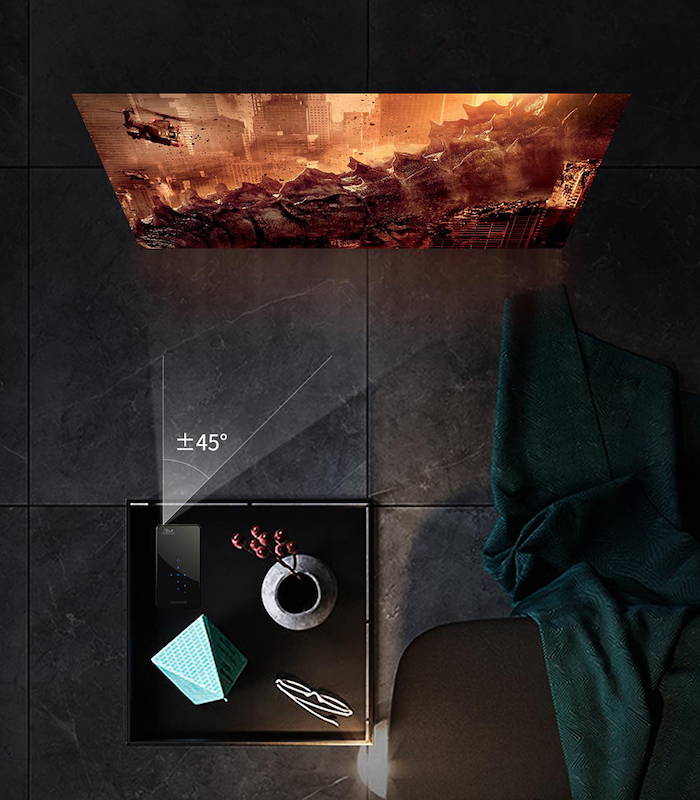 Prima's battery lasts 50% longer than other portable projectors. With 3 hours of video playback or an amazing 30 hours of audio playback (when used as a speaker), Prima is guaranteed to keep the party going.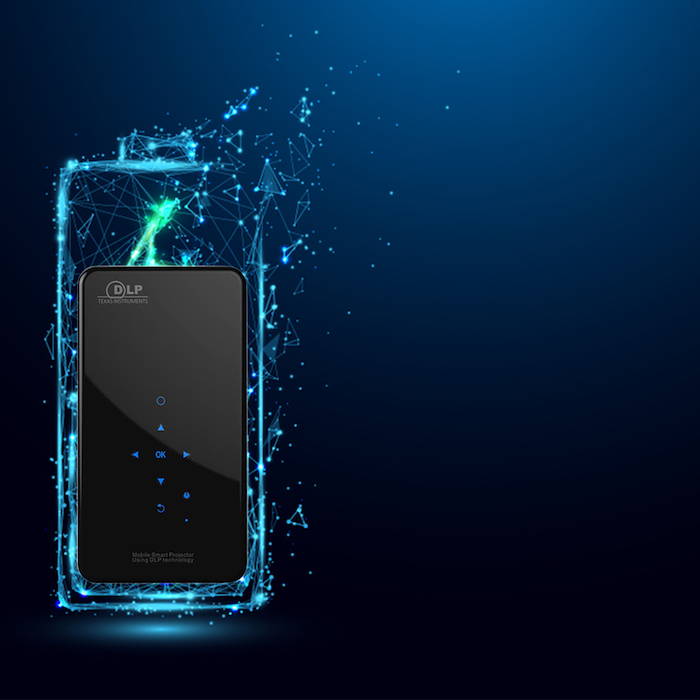 An immersive cinematic experience on the palm of your hand

Get the most out of Prima
---
Prima can be easily stashed in your bag and set up in seconds for presentations or meetings. Store all your important work files on its internal hard drive or sync with the cloud in an instant. No matter where work takes you, you'll be ready to impress. Never get caught crowding around a laptop screen again!
---
Pop the popcorn and call your friends. You've never experienced thrilling action, suspenseful horror, or mesmerizing animation until you've seen it in 200 inches at 1080p HD.
---
Become completely immersed in the worlds of your favorite games with Prima's wall-to-wall 1080p projection. Pair with your phone or your console and never deal with lag or load times.
---
Prima makes learning interactive and intuitive. Whether you're a student who needs to study or a teacher designing lessons, you can keep an entire curriculum and all your presentations in one place.
---
Prima was built with portability in mind. It's durable, compact, and ready to go anywhere. Whether you travel for business or pleasure, Prima will lighten your load and add to your adventure.
Price starts at US$ 379 for 1GB RAM and 8GB ROM. FREE standard worldwide shipping!
Prima ships with tripod, HDMI cable, charger, and remote control.