The World's Most Portable Projector
200 inches projection from a gadget the size of an iPhone. Thin, light, and so versatile, Prima is your ultimate, standalone multimedia companion.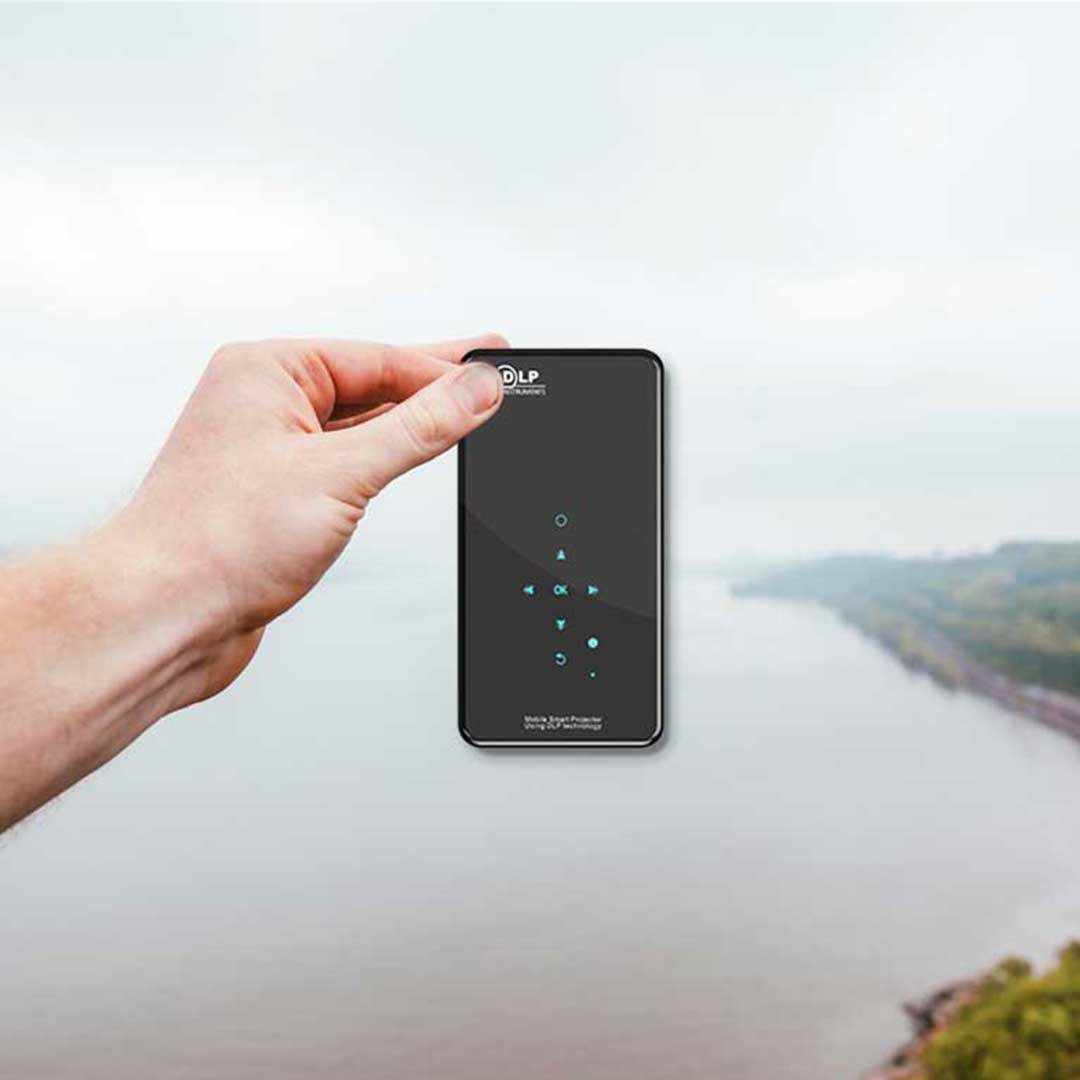 Ultimate cinema experience from just the size of your back pocket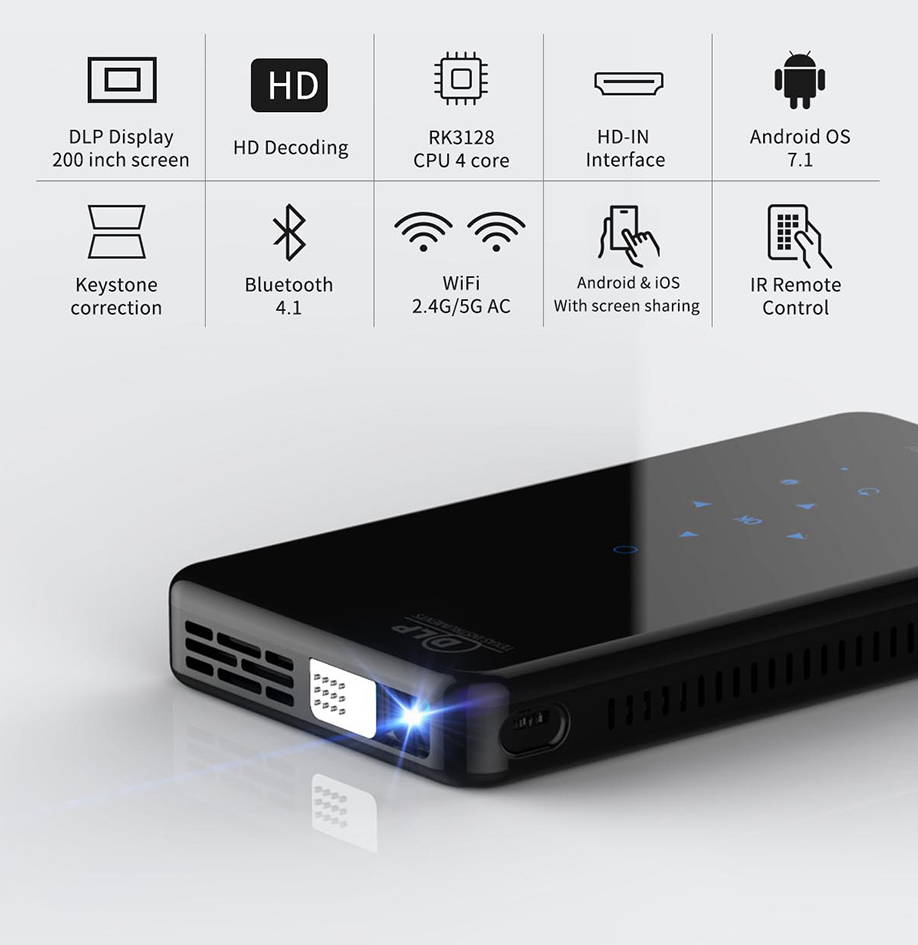 So portable, you can take it anywhere with you.
Prima is the most portable projector out there, we mean it. Sized like an iPhone, Prima can easily fit in your pocket, and won't hog space in your bag. Easily bring Prima to work, school, travel, hiking or camping trips. and anywhere you need an entertainment pick-up.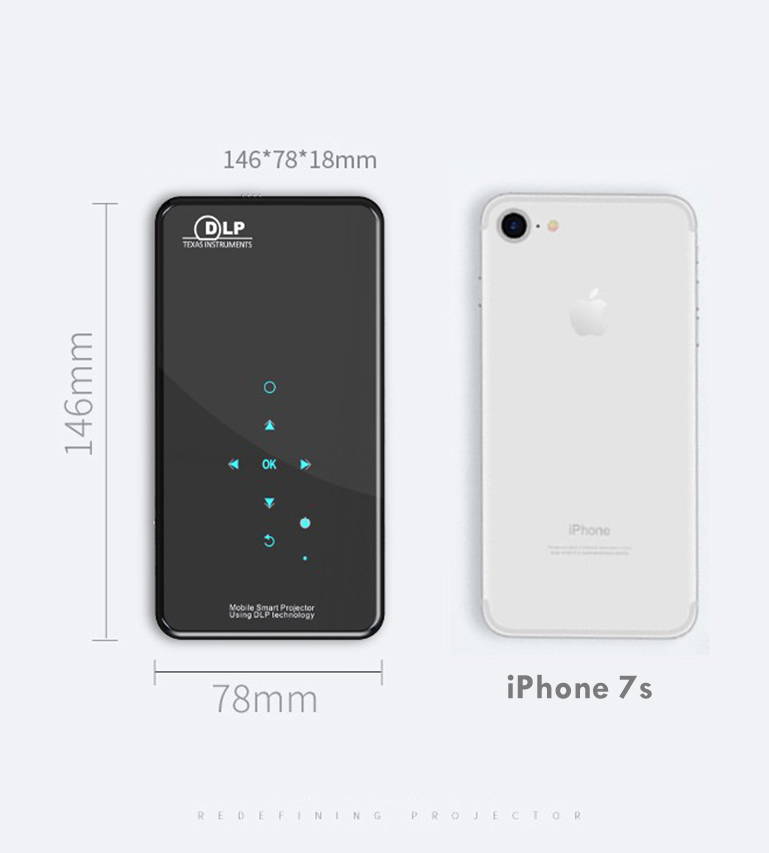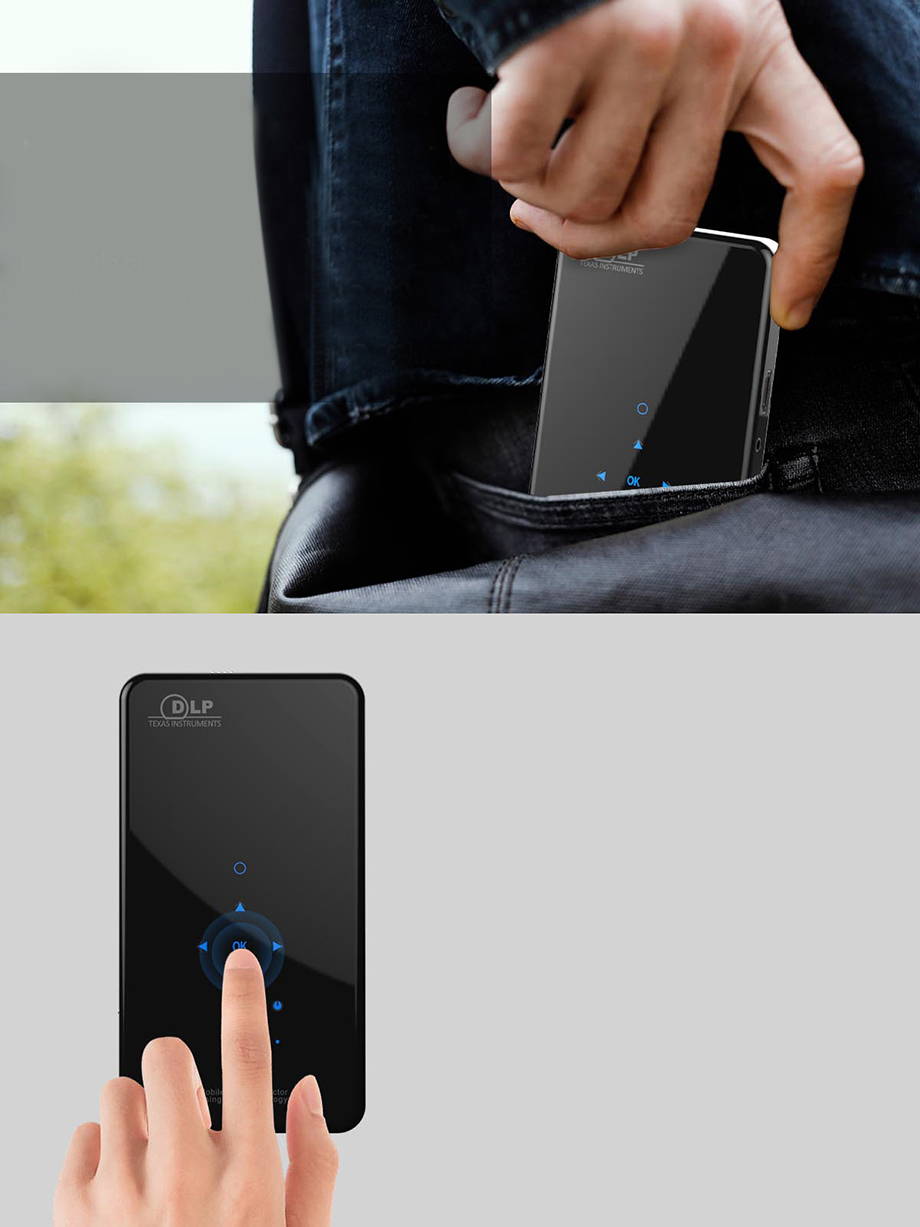 Prima packs in all the features of a projector without the bulk. Prima is the first projector out there that you can literally fit in your pocket. You've never thought that you could have a cinema experience and Hi-Fi speakers anytime, anywhere.
At 200 ANSI lumens, it brightens up whole room
Prima's 200 ANSI lumens projection makes sure that it delivers crisp and sharp images. Superior brightness and quality makes Prima the best projector in its class. Not only that, Prima's LED light display can last up to 20000 hours.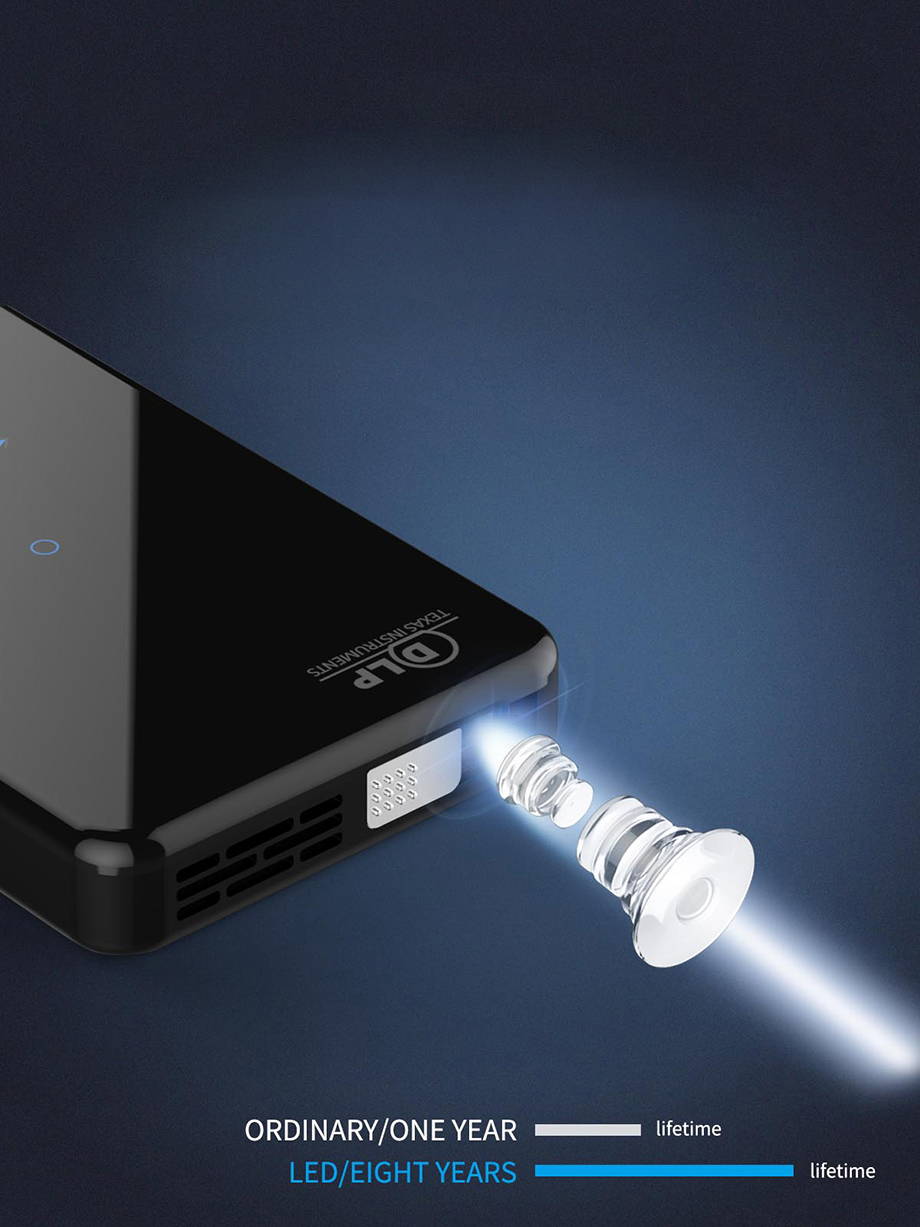 Cast anything from work to play
Presentations, movies, photos, games, videos, if you can watch it, Prima can cast it. Connect your devices seamlessly with screen sharing, or control your presentation from your phone while casting it on the wall. From WVGA to HD resolution, you can stream them all with Prima.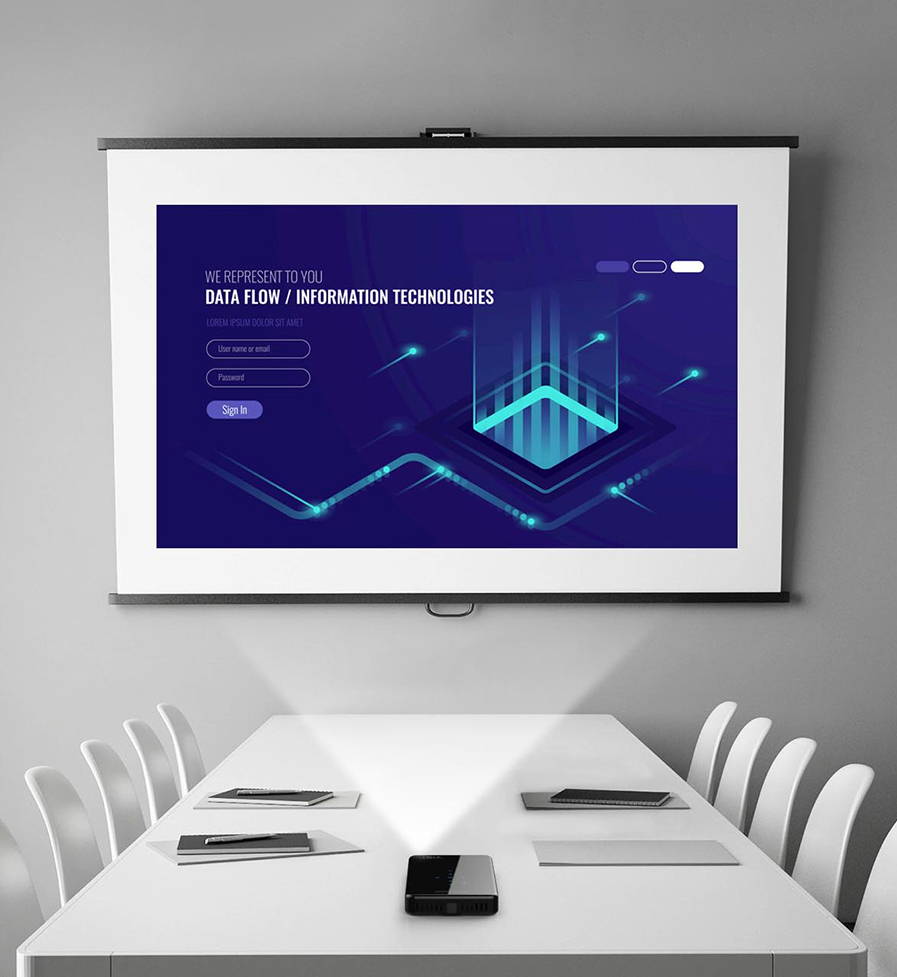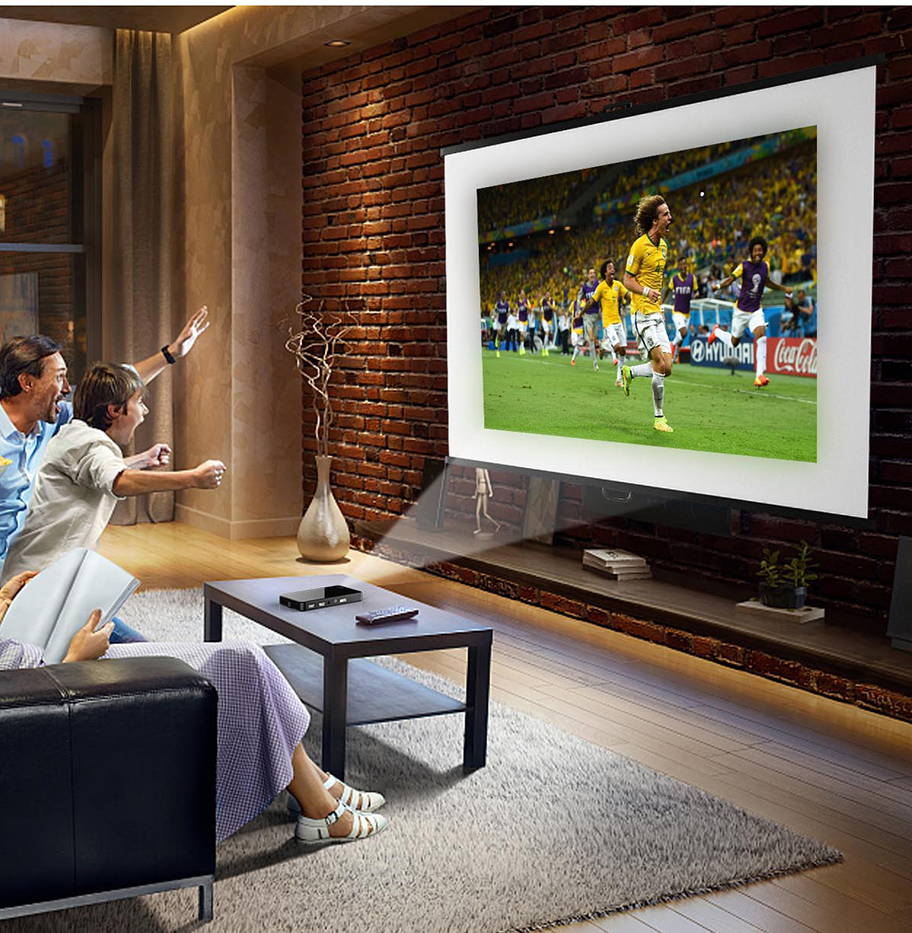 Surprisingly good speakers
Prima's built-in speakers delivers a clear, well-balanced sound that rivals your home TV for a perfect cinema experience. Going solo? Connect your Bluetooth headphones to mimic that powerful, surround sound.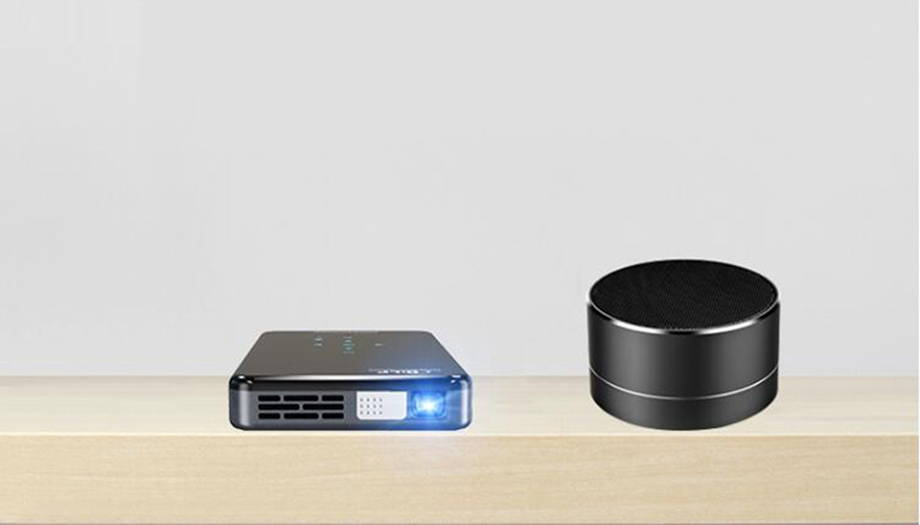 Full-sized viewing experience
Prima casts cinema-quality images of up to 200 inches projection to any available wall. Bring life back to your movie screening, sports matches, or gaming with solid picture quality. With Prima, you'll never go back to crowding over a TV screen again.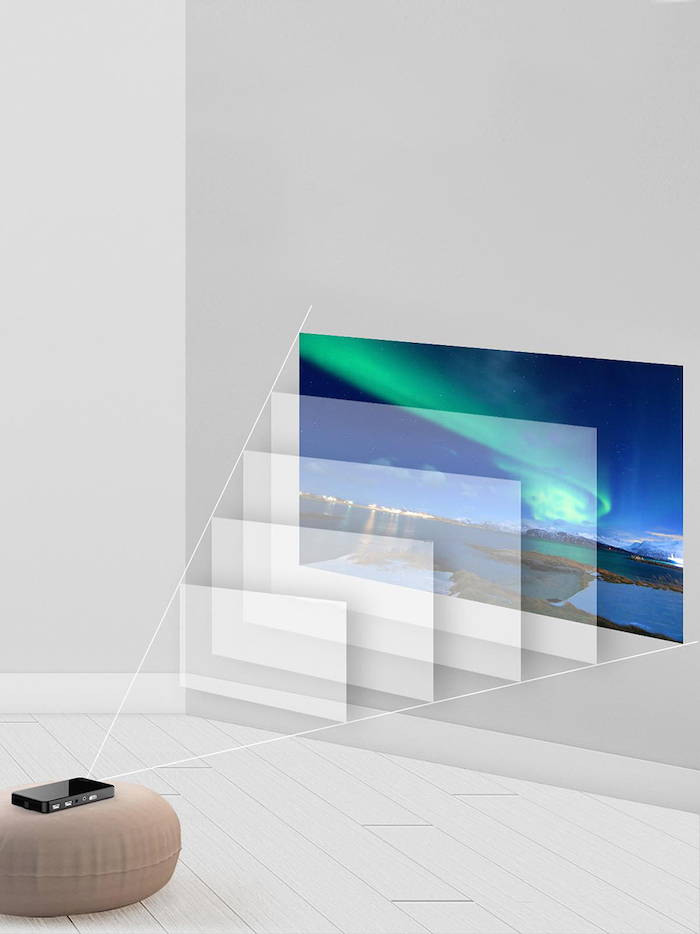 Multiple connectivity options
Pair your videos and presentation easily no matter where they are stored. Easily and painlessly connect iPhones, iPads, Android devices, laptops, PCs, MacBook, XBOX, PS3/PS4, and more. Stream your favorite content in a cinch via HDMI, USB, TF and Micro SD ports.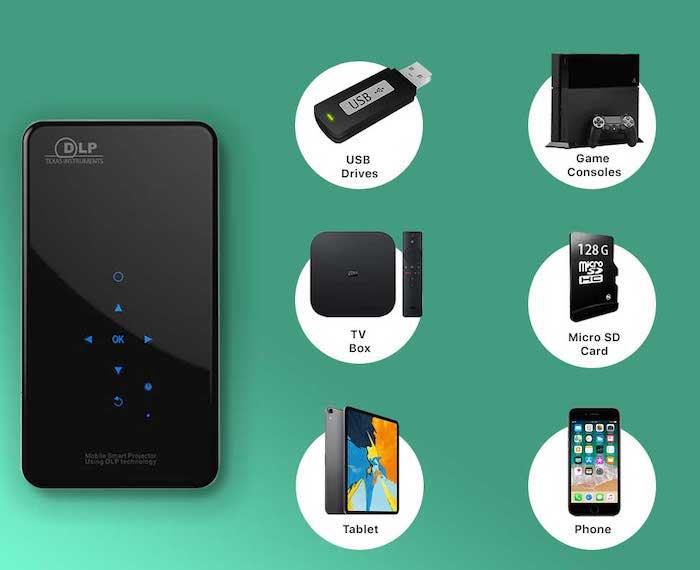 Screen sharing has never been so easy
Stream your content from ANY device easily and intuitively with Prima. Toggle seamlessly between apps or devices with its intuitive control interface.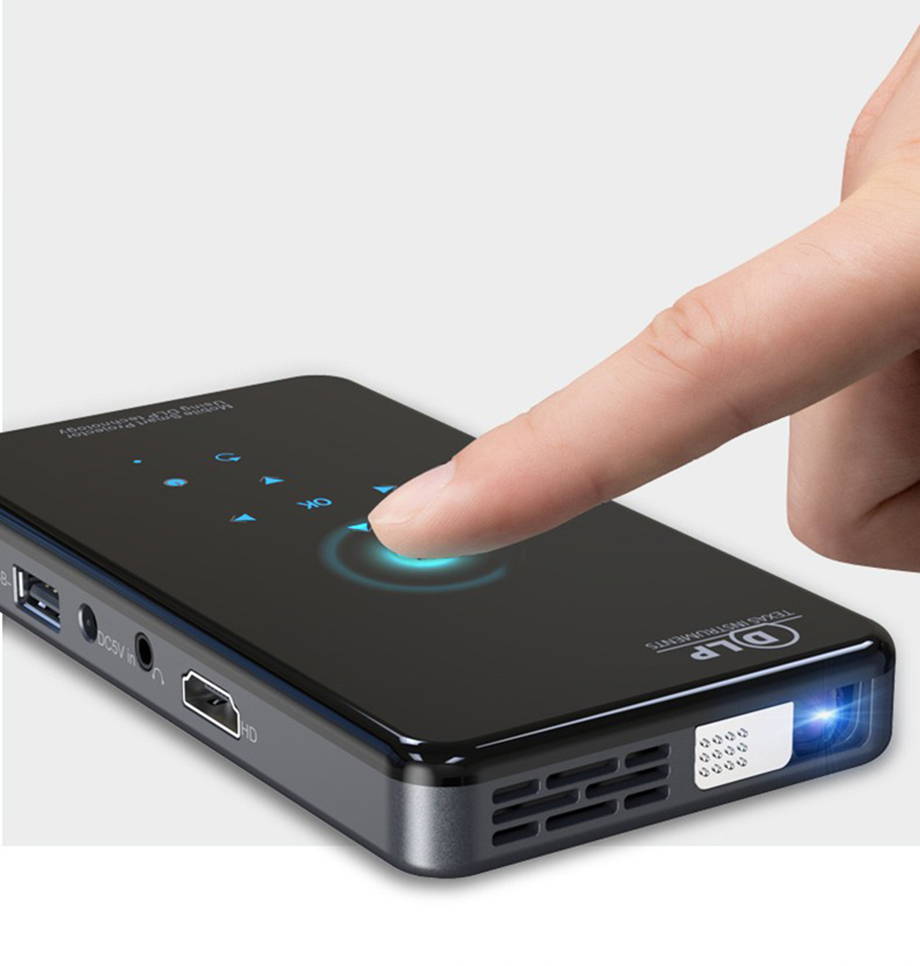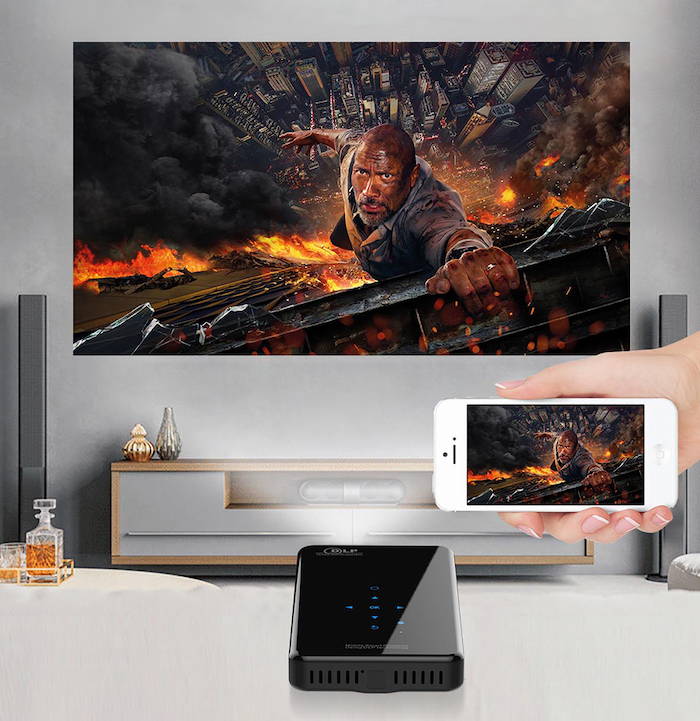 Prima is powered by Android so you can install over 3M apps from Google play store and run them directly on your projector. A 64 bit quad-core CPU ensures that Android runs smoothly.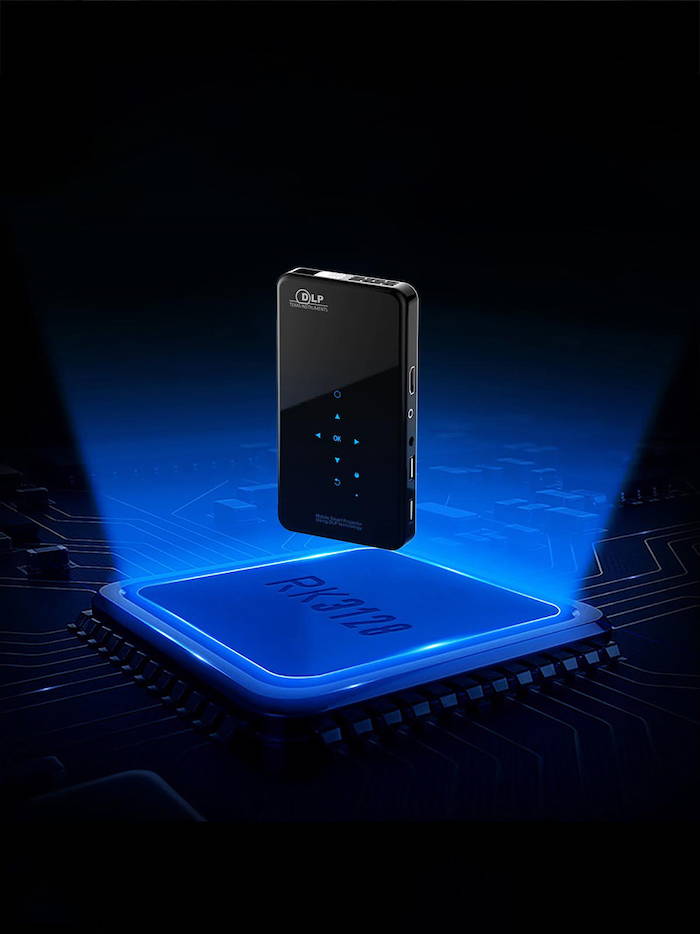 Streaming can be tough without an internet connection. You can easily tap in Prima's internal memory to download your favorite shows while on the go. You can also plug in your USB stick into its multiple ports for instant entertainment. It is your ultimate TV box on steroids.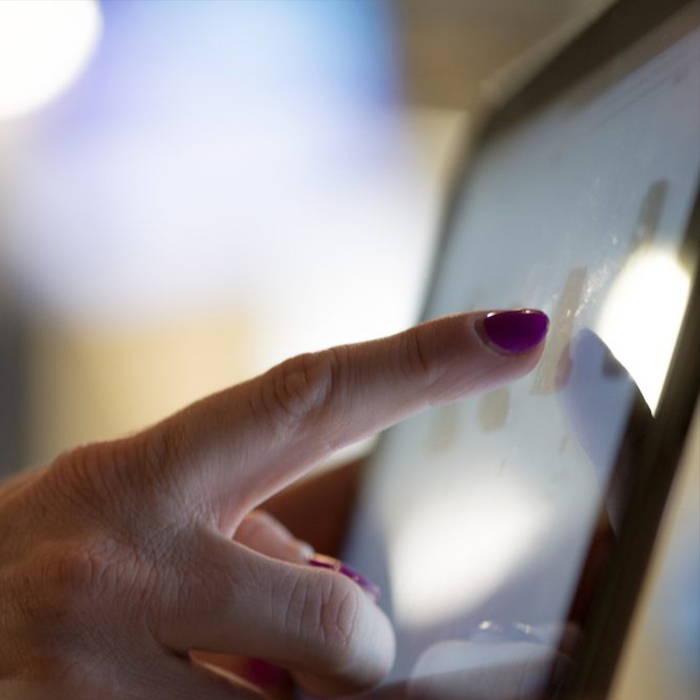 With horizontal keystone projection, you can easily focus the projection and distance to provide the perfect size and image for your viewing pleasure.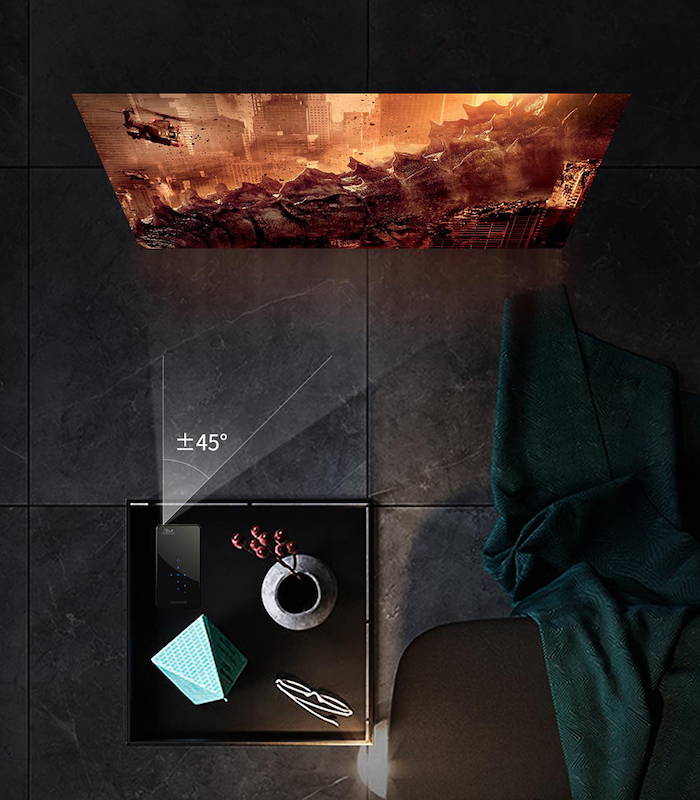 Built-in Rechargeable Battery
You can watch a full-movie for 3 hours or listen to 30 hours of music non-stop. A true multimedia companion, Prima can withstand multiple recharge cycles with very little capacity reduction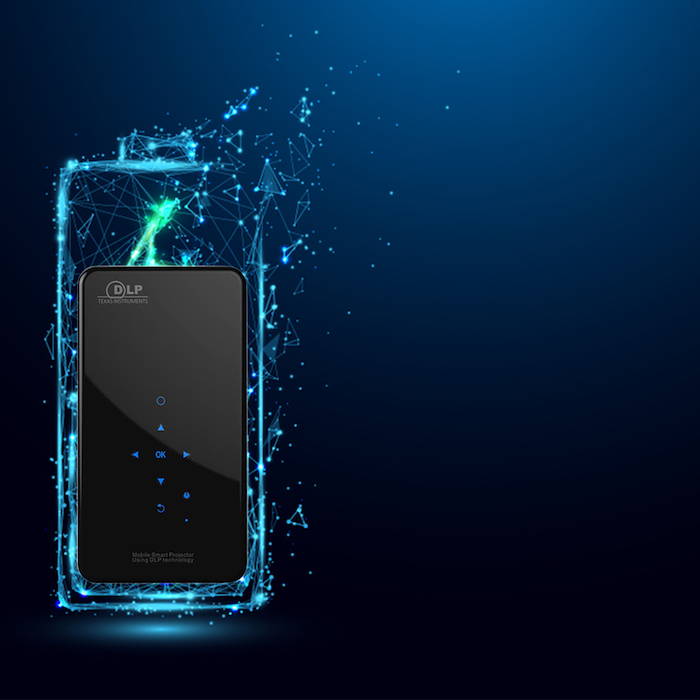 Full theater experience, whenever, wherever you want.
Get the most out of Prima
---
Prima can be easily stashed in your bag for adhoc presentations or meetings. No more worrying if there is a projector installed, no more crowding over a small screen.
---
Gather your friends and stream your favorite movie or episode over a bright, 200 inch screen
---
Catch every corner of the screen with Prima's 200 lumens brightness producing vivid, clear, quality images. Time to take your gaming to a new level.
---
Learning is visual. With solid quality images, learning could be so much more fun.
---
Prima can easily fit in your pocket. Bring it with you and directly stream your favorite content, even with no internet connection.
Price starts at US$ 379 for 1GB RAM and 8GB ROM. FREE worldwide shipping! Prima ships with tripod, HDMI cable, charger, and remote control.