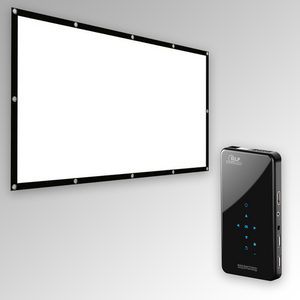 Get your game on anytime, anywhere with Prima Projector + 120 inch portable screen. Buy it together and get over 57% discount! 
If there is no flat surface available, this 120 inch screen saves the day. This portable screen is: 
✓ lightweight- so it goes along with your backpack or carry
✓ wrinkle-free- so can watch your movies in every angle
✓ machine- washable- you can use it over an over again. 
We make it sure that you have the entertainment you deserve! Prima Projector + Portable Screen is better together... even better with over 57% discount!